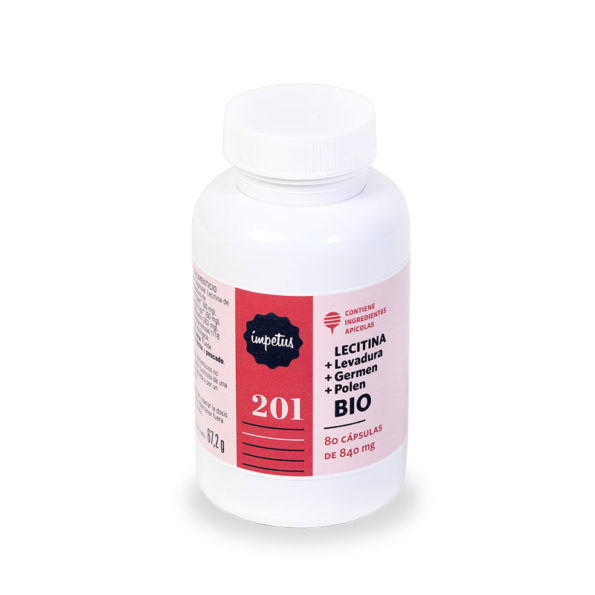 Characteristics
Ingredients per 4 capsules: SOY Lecithin * (800 mg), Brewer's yeast * (600 mg), Pollen * (240 mg), WHEAT germ oil * (200 mg), Freeze-dried whole rice * (1048 mg). Vegetable capsule (Hypromellose) (472 mg).
(*) Ingredients from organic farming. Contains gluten and soy. May contain traces of milk and fish.
Characteristics: Organic food supplement based on soy lecithin, beer yeast, pollen, wheat germ oil and brown rice.
Food supplements should not be used as a substitute for a balanced and varied diet and a healthy lifestyle.
Conditions of use and conservation: RECOMMENDED DAILY DOSE: Take 4 capsules a day .
DIRECTIONS FOR USE: Take 2 capsules with lunch and 2 capsules with dinner.
Store in a cool and dry place
WARNINGS: Do not exceed the recommended daily dose. Keep out of the reach of children.