Harvest in: South (Andalusia) and interior peninsular (Castilla la Mancha, Extremadura and Madrid).


Download
Data Sheet

Harvested Spain

100% Natural

Artisan packaging

Monoflorals
Characteristics
Ingredients: 100% French Lavender Honey
Harvest time: Late spring – summer
Sensory Characteristics: Light yellow and bright, tending to white-transparent. Tender floral aroma, not very intense and not very persistent. Its taste is sweet, smooth and sometimes with slight acidic notes. Slow crystallization, which usually always begins at the bottom.
Flowering
Lavender is a very aromatic branchy shrub, its flowers are spike-shaped and the petals stand out from the top, with a particular purple color.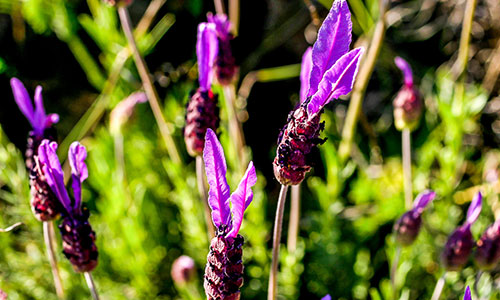 Color scale (Pfund)
White
0-8 mm

Extra Light Amber
9-30 mm

Light Amber
31-50 mm

Amber
51-80 mm

Dark Amber
81-110 mm

Extra Dark Amber
111-140 mm