Harvestin: Limestone areas of the two peninsular plateaus (Castilla la Mancha and León) and foothills of the mountainous massifs (Catalunya).


Download
Data Sheet

Harvested Spain

100% Natural

Artisan packaging

Monoflorals
Characteristics
Ingredients: 100% Thyme Honey
Harvesttime: Late spring – summer
Sensory Characteristics: Light amber in color and light reddish tones. Very intense and persistent floral aroma. It has a sweet taste with clear acidic notes. It has a low tendency to crystallize due to its richness in fructose and low humidity.
Flowering
Thyme is a herbaceous, aromatic and perennial plant. Its flowers develop on the heads of the stems and are abundant and small in size, their color is white or pink depending on the type of subfamily to which it belongs.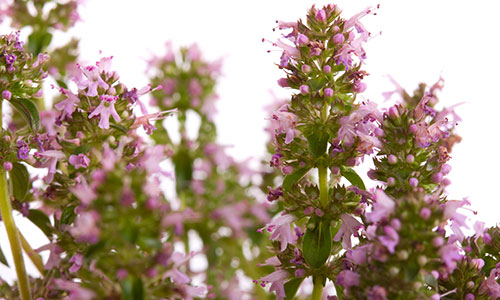 Color scale (Pfund)
White
0-8 mm

Extra Light Amber
9-30 mm

Light Amber
31-50 mm

Amber
51-80 mm

Dark Amber
81-110 mm

Extra Dark Amber
111-140 mm