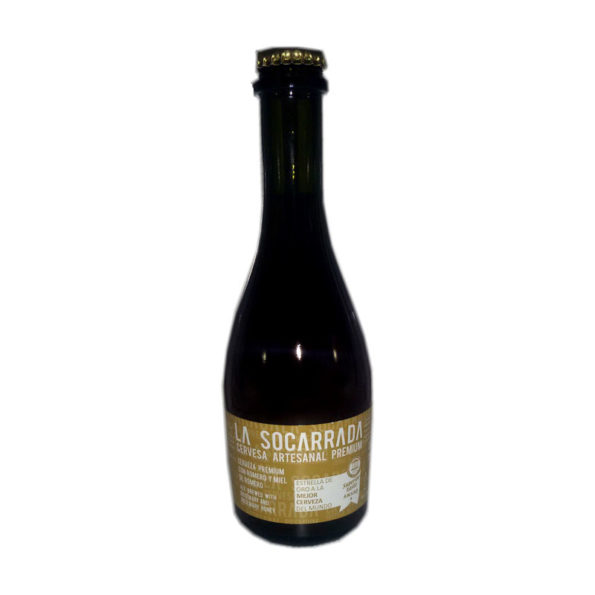 Characteristics
Characteristics: Gastronomic beer of artisan production with Rosemary and Rosemary Honey.
It is a triple malt, high fermentation, "Winter Honey Ale" style that was created in our land and inspired by the Mediterranean. Made with water, BARLEY malts, rosemary and rosemary honey, hops and yeasts.
Beer with toasted tones, sweet and spicy with aromas of rosemary and honey. Turbidity and sediment are natural.
Cont. 33 cl.
Alc. 6% Vol.