Lip Stick with Propolis
Code:
105057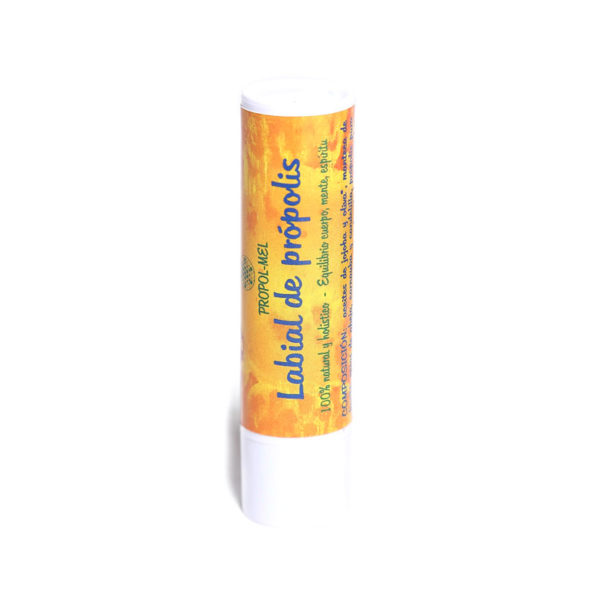 Other Product Forms
Characteristics
Ingredients: Jojoba, olive and shea oil (2.5%), beeswax, carnauba and candelilla, pure propolis (1.5%), vitamin E and essential oil of lemon and sage.
Organic ingredients (17%)
(*) from organic farming.
Characteristics: Nourishes, regenerates and hydrates. Prevents cracks and photoaging and is suitable in case of cold sores. Excellent to protect the contour of the lips and eyes when it is very cold.
It is high in shea butter, a natural sunscreen. Shea works by covering the skin with an invisible film that prevents dehydration and protects it from external aggressions, such as the sun, wind or sudden changes in temperature. Shea's sun protection factor cannot be quantified, so the use of our products specifically for sunbathing is not recommended.
Net weight: 5 g.
Use conditions and preservation:
Store in cool, dry place