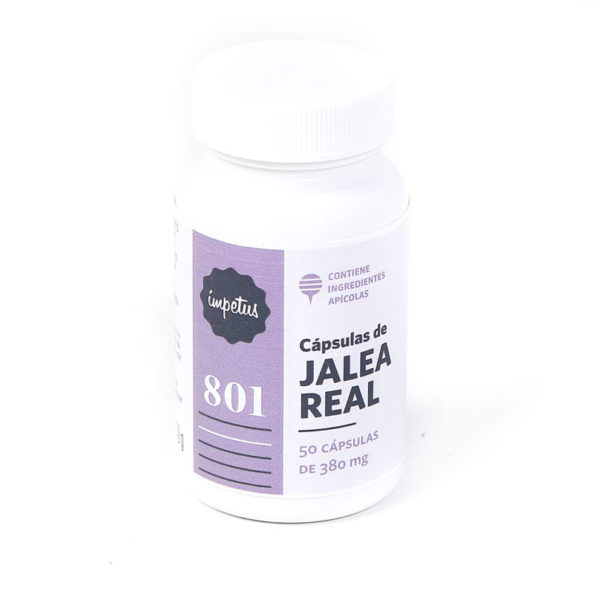 Characteristics
Ingredients for 2 capsules: freeze-dried royal jelly (400 mg), (10HDA 4%) (equivalent to 1200 mg of royal jelly), hydrolysed brown rice (excipient) (160 mg), magnesium stearate (anti-caking agent) (8mg). Vegetable gelatin capsule (192 mg).
Characteristics: Food supplement based on royal jelly and brown rice. Food supplements should not be used as a substitute for a balanced and varied diet and a healthy lifestyle.
Use conditions and preservation:
RECOMMENDED DAILY DOSAGE: Take 2 capsules a day.
DIRECTIONS FOR USE: Take 2 capsules a day at breakfast.
Store in a cool and dry place
WARNINGS: Do not exceed the recommended daily dose. Keep out of childrens