Propolis Capsules 60 Bio I-Complex
Code:
104379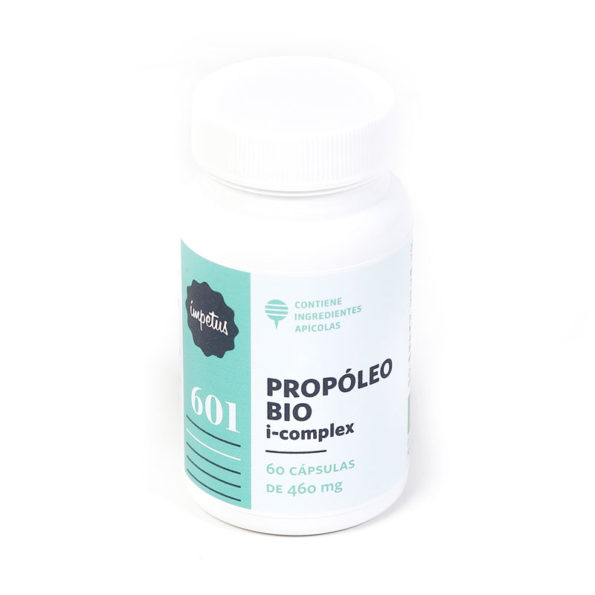 Characteristics
Ingredients for 2 capsules: Propolis * e.s. (18% flavonoids) (300 mg), Acerola * (200 mg), Echinacea * (Echinacea purpurea L.) (120 mg), Pollen * (20 mg). Excipient: rice * hydrolyzed integral (88 mg). Vegetable gelatin capsule (192 mg).
(*) from organic farming.
Characteristics: Food supplement based on propolis, acerola, echinacea, pollen and brown rice.
Food supplements should not be used as a substitute for a balanced and varied diet and for a healthy lifestyle.
Use conditions and preservation:
RECOMMENDED DAILY DOSAGE: Take 2 capsules a day.
DIRECTIONS FOR USE: Take 1 capsule with lunch and 1 capsule with dinner.
WARNINGS: Do not exceed the recommended daily dose. Keep out of childrens
Store in a cool and dry place