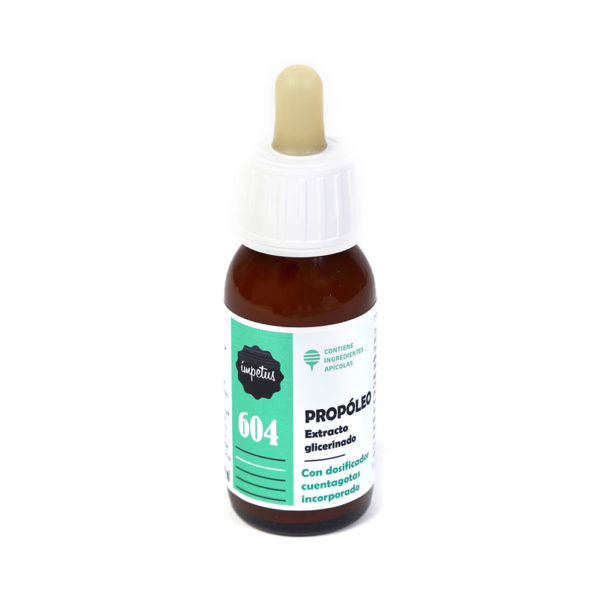 Characteristics
Ingredients: Per 75 drops (3.75 ml): 100% Glycerinated extract of propolis *: vegetable glycerin * extracted from SOJA and corn (1.875 ml), water, propolis extract * (18% galangin) (750 mg).
* Ingredients from Organic Agriculture.
Contains SOYA.
Characteristics: Food supplement based on glycerinated extract of propolis. With built-in dropper dispenser.
Propolis is made up of a set of resinous substances obtained by bees from tree buds to cover and protect the hive.
Food supplements should not be used as a substitute for a balanced and varied diet and for a healthy lifestyle.
Use conditions and preservation:
Recommended daily dose: Take 75 drops (3.75 ml) a day.
How to use: Take 25 drops (1.25 ml) diluted in a glass of water (200 ml approx.), Administered 3 times a day
Shake before using. Store in a cool and dry place
Do not exceed the recommended daily dose. Keep out of childrens