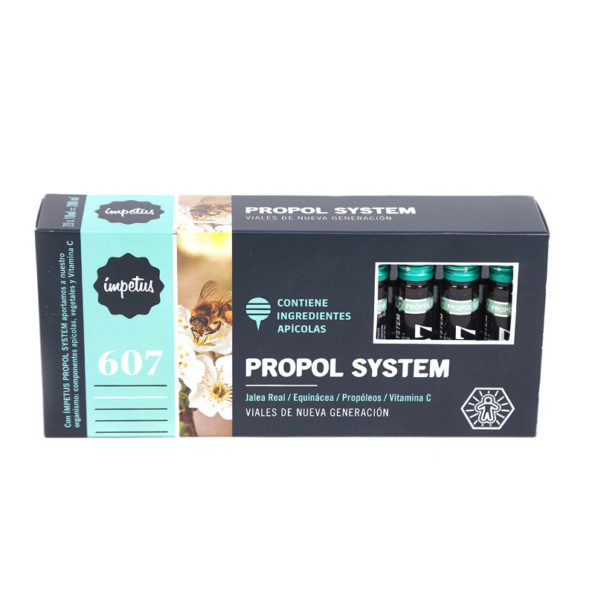 Characteristics
INGREDIENTS (per vial 10ml ): Royal Jelly (mg): 1000, Echinacea purpurea Juice (mg): 150, Purified Propolis ** (mg): 100, Vitamin C (mg): 20 (% NRV: 25)
*% NRV (Nutrient Reference Value)
** Equivalent to 250 mg of crude propolis
Characteristics: With IMPETUS PROPOL SYSTEM we provide our body with: Beekeeping, Vegetable and Vitamin C components. Food supplements should not be used as a substitute for a balanced and varied diet and a healthy lifestyle.
Use conditions and preservation:
Daily recommended dosis: 1 per day
How to use: 1 per day, preferably before breakfast. Shake well before use.
Warning: Do not exceed daily recommended dosis. Keep out of childrens Do not store above 30ºC .
Packaging in protective atmosphere.