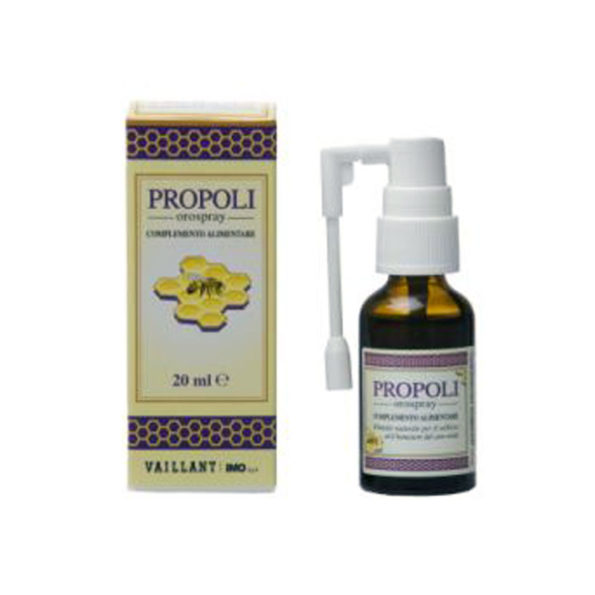 Characteristics
Ingredients: Propoli orospray contains 98% propolis tincture normalized to 9/11 mg / ml of bioflavonoid expressed as galangin and 2% essential oils of: eucalyptus (Eucalyptus globulus), clove (Eugenia Caryphillata), and cinnamon (Cinnamomun Zeylanicum) . Solvent: 10 ml. of ethyl alcohol.
Characteristics: It is a practical mouth spray, specially developed for the care of the throat, protecting and softening it at the same time.
Use conditions and preservation:
Recommended daily dose: Direct the cannula towards the area to be sprayed and press the button 2 or 3 times in the oral cavity. Repeat the application 2 or 3 times a day. Shake before using.
WARNINGS
Not recommended for: People allergic to products derived from bees should avoid taking this supplement or taking a small amount to ensure tolerance. Not recommended for children under 3 years of age.
Store in a cool and dry place