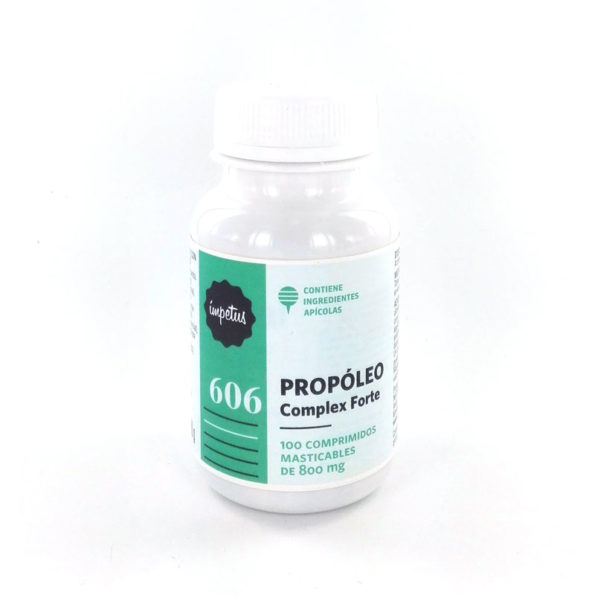 Characteristics
Ingredients for 4 tablets: fructose, bamboo fiber (Bambusa bambos L., stem), 300 mg propolis extract (12% galangin), 92 mg honey powder, 80 mg L-ascorbic acid (vitamin C), 60 mg lemon powder, 44 mg extract of thyme (Thymus vulgaris) (2.5% essential oil), 44 mg extract of Echinacea purpurea (4% polyphenols). Sweeteners: sucralose (E955) (maltodextrin) and isomaltitol (E953), acidifier: citric acid (E330), anti-caking agents: magnesium stearate (E470b) and silica (E551). Orange aroma.
Vitamin C 80 mg (100% VRN *)
* VRN: Nutrient Reference Value
Characteristics: Food supplement based on fructose, bamboo fiber, propolis, honey and lemon. Food supplements should not be used as a substitute for a balanced and varied diet and for a healthy lifestyle.
Use conditions and preservation:
RECOMMENDED DAILY DOSE: Take 4 tablets a day.
DIRECTIONS TO USE: Take 4 tablets a day, divided into several doses between meals.
WARNING: Do not exceed the expressly recommended daily dose. An excessive consumption of polyols can produce laxative effects. Keep out of the reach and sight of young children.
Store in a cool, dry place, protected from light.